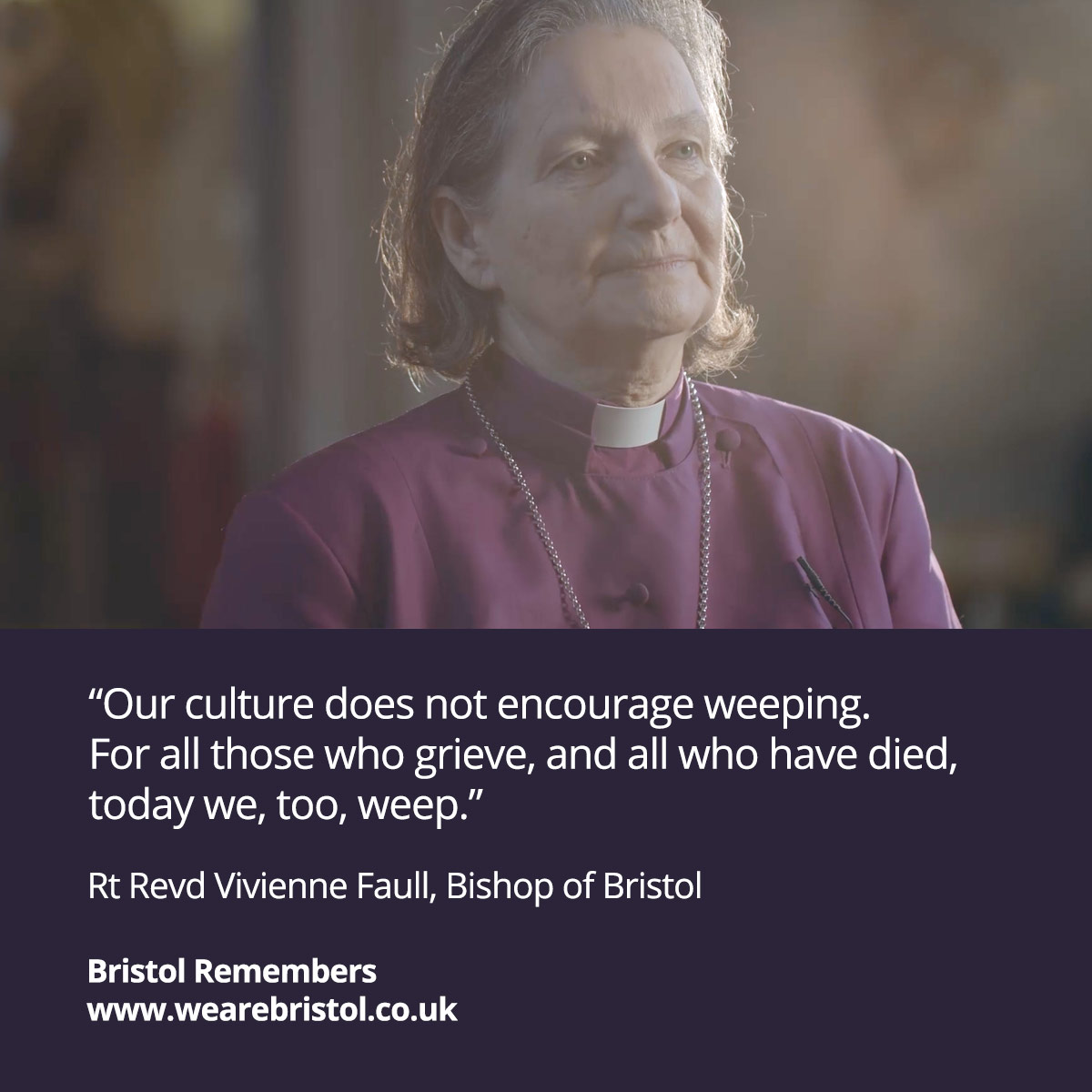 It's been one year since England went into national lockdown, and Bristol has been remembering, reflecting and beginning to heal, with a new film and shared reflection.
The diocese has contributed to the project, called Bristol Remembers, by working with a number of different partners in the city. The aim of the project is to give people a space to collectively remember the people and reflect on the things they have lost during the pandemic.
We have helped to produce a film that reflects on the last year and features contributions from across Bristol, including frontline workers, artists, and faith and city leaders. The film, called Bristol Remembers, was launched on 18 March on www.wearebristol.co.uk where it is now available to view. It includes a minute of silence to reflect on these last twelve months and remember all we have lost, as well as a closing reflection from the Bishop of Bristol, the Rt Revd Vivienne Faull.
Ahead of the film's release, she said:
"It has been a year like no other for the city as with the country at large. We mourn those who have died during the pandemic and lament all that we have lost as the things we take for granted have been disrupted.
It is clearly so important that we come together to remember. Please join with us at 6pm on 18 March in this collective moment as we look to rebuild, with hope for the future."
There will also be an online book of testimonials, launched at the same time as the film, to enable people to reflect on feelings of grief and loss during the pandemic.
For those who would like to come together in a church setting, we shall be holding a memorial in Bristol Cathedral when it is safe to do so – please check back here for more details. Many local churches have remained open, and others are beginning to reopen – to find out the opening times of your local churches please visit A Church Near You.
We invite you to join us in prayer:
God of all consolation,
your Son Jesus Christ was moved to tears
at the grave of Lazarus his friend.
Look with compassion on your children
as we grieve all that we have lost during the pandemic.
Be with those who mourn the death of loved ones;
give to troubled hearts the light of hope
and strengthen in us the gift of faith,
in Jesus Christ our Lord.
Amen.
Further information: