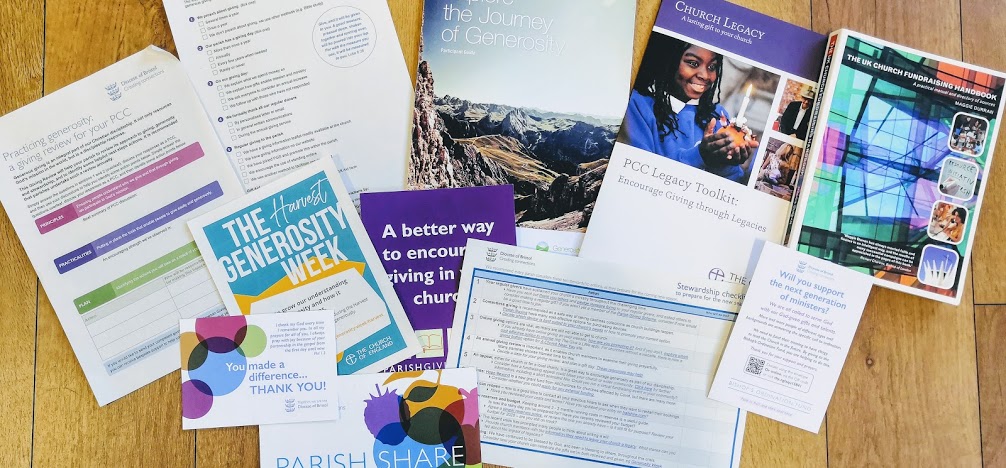 There are many fantastic resources available to help you in your stewardship work. We recommend that your PCC undertakes a Giving Review annually and you'll find one below. We also recommend that churches thank givers for their generosity and encourage the congregation to review their giving every year, and run a broader stewardship campaign at least every three years. There are various stewardship campaigns to choose from.
The National Church produces resources that will help you too, including resources to help you run a "Generosity Week".
Do you have materials you could share? We would like to gather more resources for the "Teaching on giving" section - so please send us any materials you have produced.
Do you have a fundraising appeal coming up? Read our Top tips on how to use your Church Fundraising Handbook - every church in our diocese has been given their own copy.
Is there a resource missing that you would find useful? Let us know & we'll add it to this page.